Cajun Kale Shrimp Burrito
Cajun Kale Shrimp Burrito
Looking for a great easy meal that requires very little time and ingredients? This healthier alternative burrito is perfect for those of you looking to spice up your lunch meals. This burrito provides:
High protein
Low fat
High fiber
Minimal ingredients
Less than 30 min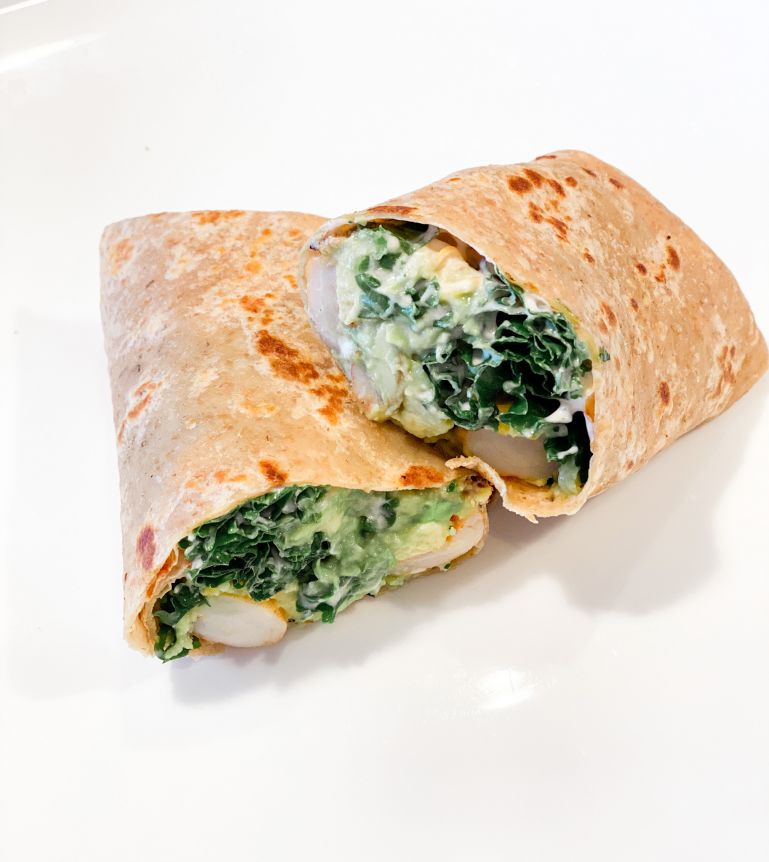 Ingredients to wrap burrito:
1 lb shrimp
1/2 tsp of cajun seasoning (add more if desire)
1/2 avocado
Tortilla (La Tortilla Factory protein tortilla)
Kale
Olive oil
Ingredients for spicy aioli sauce:
1/4 cup greek yogurt
1 tsp sriracha (optional)
2 tsp white or rice vinegar
Make your spicy garlic aioli by adding all ingredients into a separate bowl and place aside
To cook the shrimp:
Boil water and add shrimp for 2-4 minutes until fully cooked
Drain shrimp and peel off the shell
Heat skillet with olive oil on medium heat
Add shrimp and cook until golden brown
Add Cajun seasoning to shrimp and stir
Remove shrimp onto a bowl
In another separate bowl, add kale and dispense a small amount of olive oil. Massage kale with your hands throughly to soften the kale.
To assemble the burrito:
Heat a skillet with minimal olive oil
Place tortilla on skillet 10-15 seconds on each side
Add kale, shrimp, avocado and start wrapping tortilla
*Add cheese if desire